Sahrawi refugees on the Canary Islands on 27 May demonstrated against a Norwegian fishing vessel which was docked in Las Palmas harbour.
These videos and pictures can freely be used. Credit: www.wsrw.org. Click on photo for high resolution version.

The fishing vessel 'Midøy Dakhla', sailing under Moroccan flag, has since approximately 2006 been fishing in occupied Western Sahara. The unethical fisheries is carried out through a joint-venture with a Moroccan fisheries company in Dakhla. The Norwegian company behind the vessel, Sjøvik-gruppen, claims openly that Western Sahara is part of Morocco, and works in disregard of the advice from the Norwegian government, which urges Norwegian companies to not invest in Western Sahara.

An unedited version of the video above can be downloaded here .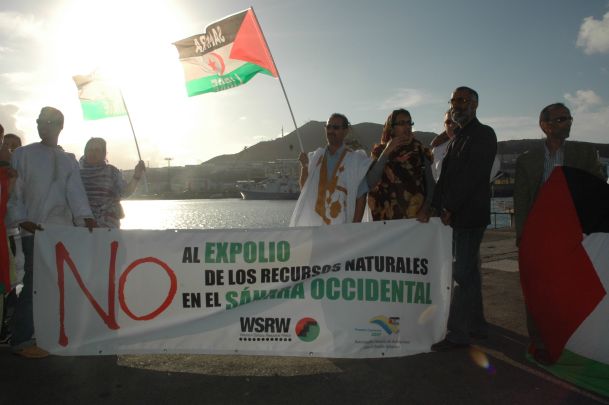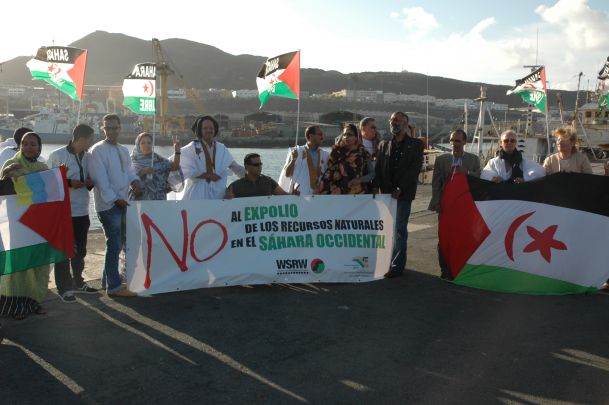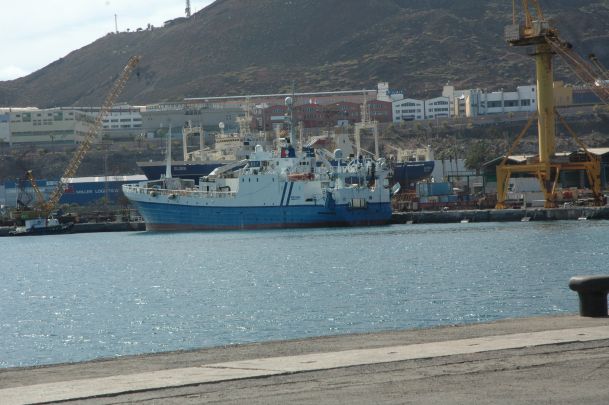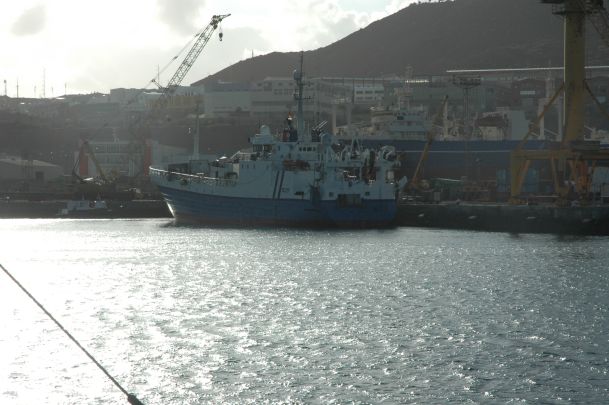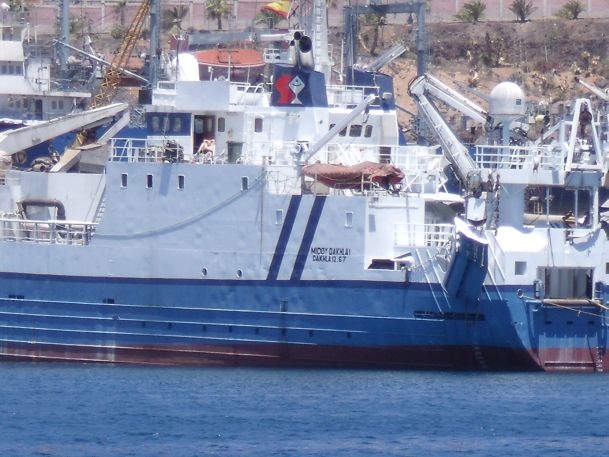 The following is being said on the unedited version (which can be downloaded on the link above).

00:00-00:06 "Free Western Sahara"
00:07-00:22 "Pirate ships, leave Western Sahara!"
00:54-00:56 "No to plundering of Western Sahara's natural resources"
01:01-01:05 "Pirates, leave Western Sahara!"
01:12-01:17 "Thieves, leave Western Sahara!"
01:27-01:29 "The illegal exploitation of natural resources in Western Sahara…"
01:30-01:33 "…. constitutes a theft against our people."
01:34-01:38 "All robber ships that fish and rob from our country must get out."
01:40-01:47 "Morocco, leave Western Sahara!"
01:48-01:49 "Thieves, leave Western Sahara!"