The vessel carrying fish oil from occupied Western Sahara into the EU is at present entering the harbour of Las Palmas.
UPDATE, 15 Jan 2017: The vessel has left Las Palmas, and is set to arrive Fécamp, France on 20 Jan 2017 at 5PM.
The Key Bay is on its way to Fécamp, France, and is stopping over in Las Palmas. A small motor boat left the port at 15:05 and went out to meet the Key Bay. The small vessel had the word "Practicos" written on it, probably belonging to
Practicos del Puerto de La Luz y Las Palmas
.
It is the first time since the landmark Judgment of the EU Court of Justice, concluding that EU Trade and Association Agreements with Morocco do not apply to Western Sahara, that WSRW observes a transport of fish oil from the occupied territory into the EU.
EQUO, Spanish Green party, has issued
a press release
demanding the port authorities to seize the vessel. EQUO's deputy in Las Palmas, Pilar Álvarez, is in the port. She states that "if the certificate of origin says Morocco and not the Frente Polisario, we will ask for the arrest of the ship and its cargo for violating the judgment of the EU Court of Justice."
Click the photos for higher resolution. Free of use.
Download video
.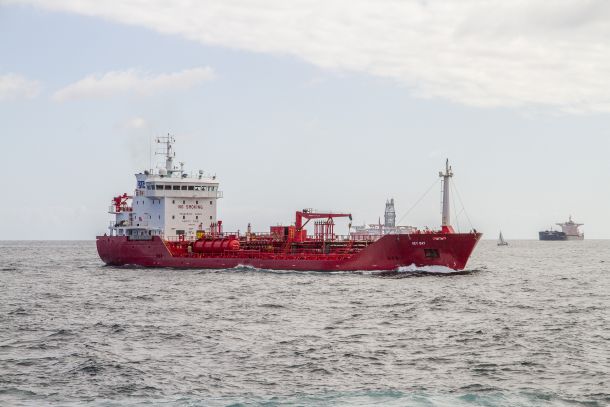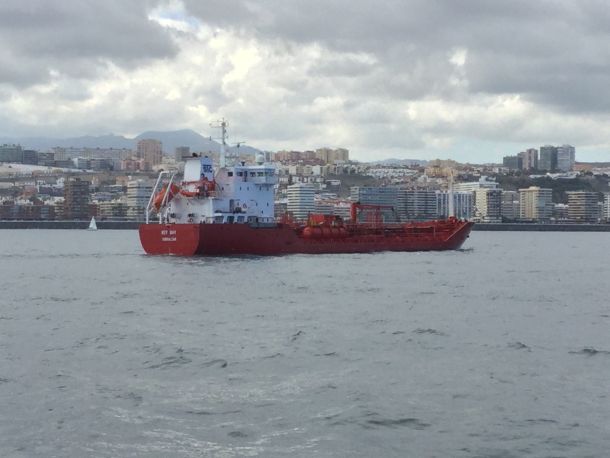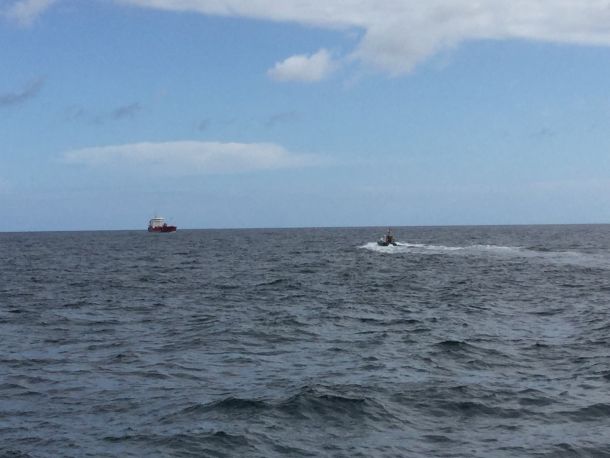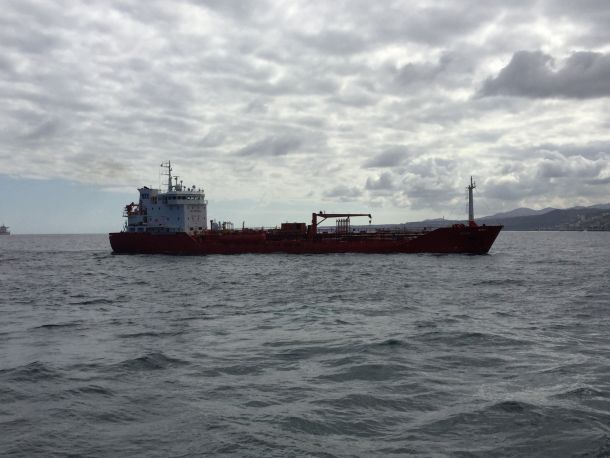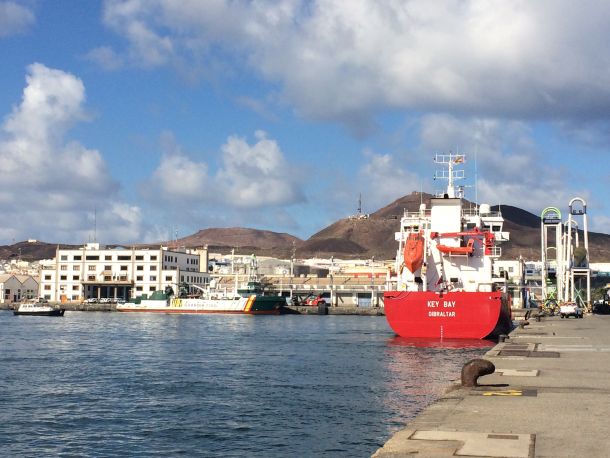 The small motor boat that came to meet Key Bay: