And the captain of the vessel died while in port of El Aaiun.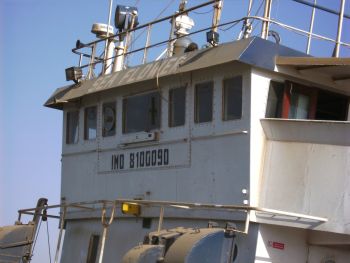 The vessel 'Sea Flower' in July 2008 transported fishmeal from Western Sahara towards Germany - perhaps only as transit towards Russia.
Few days after Sea Flower (IMO number 8100090) arrived El Aaiun 27 june 2008 to load the fishmeal - and thus carrying out an unethical transport from the occupied territory - an incident seems to have occurred to the captain.
On 2 July 2008, while still in El Aaiun, their Russian captain died under circumstances which are unknown to WSRW. On 5 July 2008, the vessel left the harbour.