A Saudi Arabian bird hunting expedition in occupied Western Sahara is now caught on photo.
Saudi Arabians have for several years visited occupied areas of Western Sahara to hunt for birds.
The images below were taken in December 2007, East of Khat Alfater (Région de Jhaifa), north east of El Aaiun.
"The sky is clear again the next morning. The sand-sweeper is already busy sweeping away the drifts. Every tuft has a small train of sand pointing away from the wind.
A few miles outside El Aaiun, a gang of Saudi falconers have their caravan camp. They hunt for partridges over great distances with the aid of sophisticated radar equipment, pursuing them in four-wheel-drive vehicles, then, taking the hood off the specially trained falcons, for a few exhilarating moments experience their own power as the falcon cruises above its prey, strikes, kills and brings back the meat.
"The price per kilo will have been considerable", say my Saharan hitchhikers dryly."
From the book 'Desert Divers' (2000) by Swedish author Sven Lindqvist (First published under the title of 'Ökendykarna', 1990).
Click on photos for larger versions.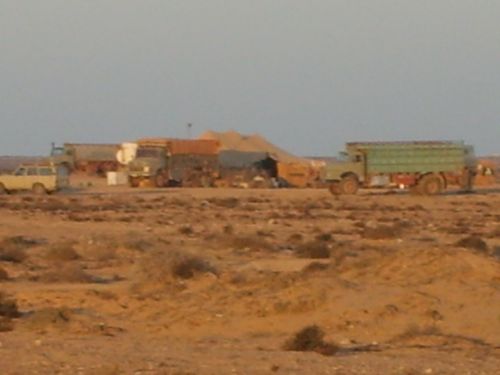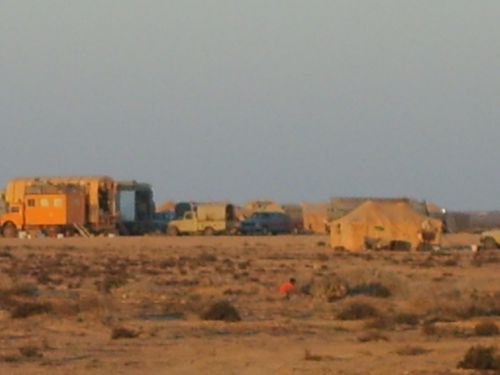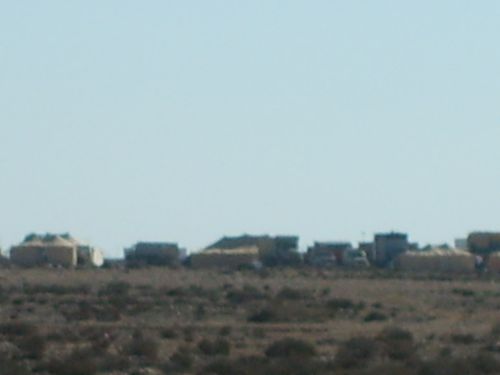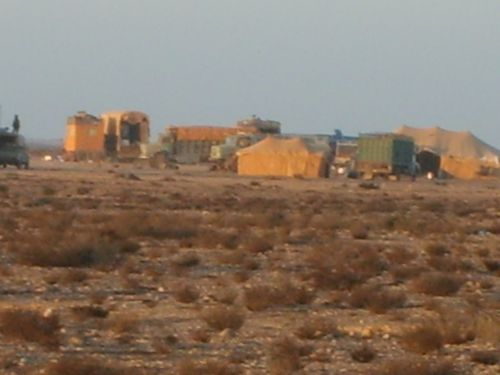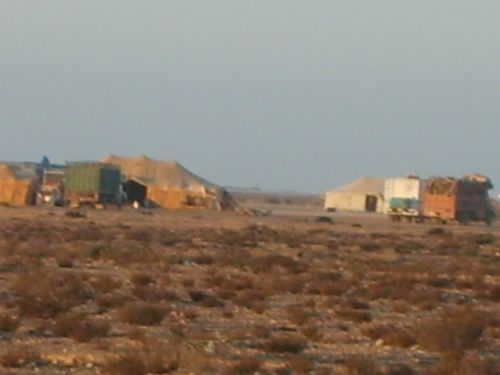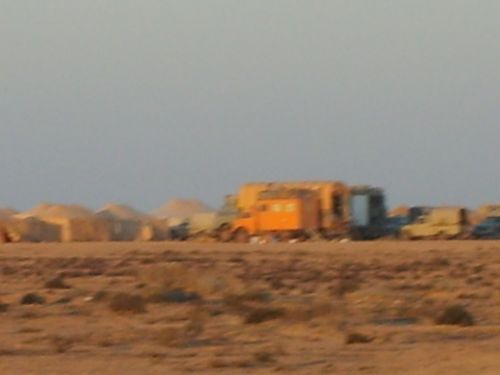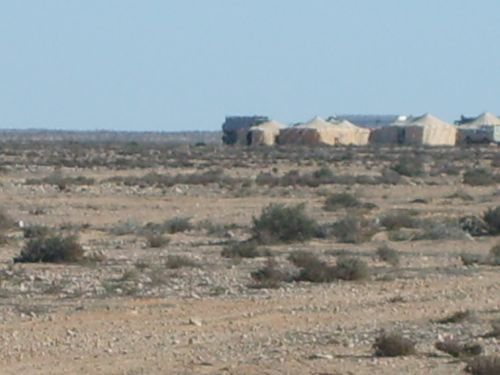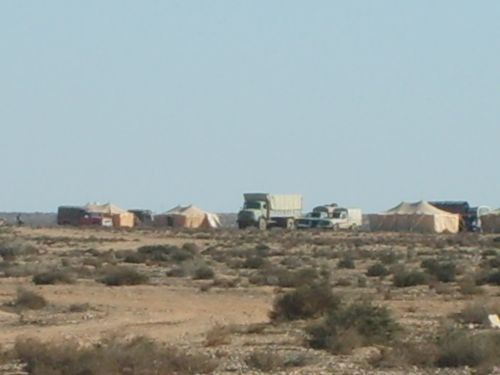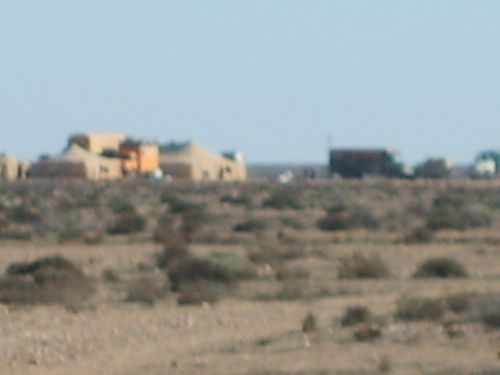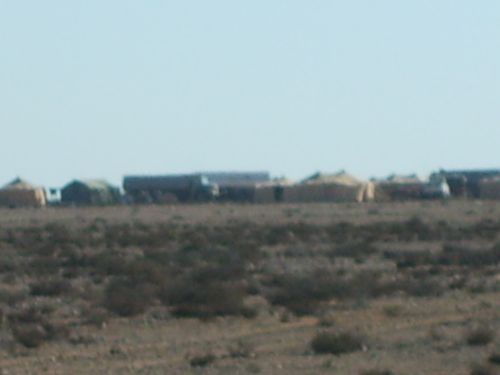 The picture below, of the Saudi Arabian Airlines, was posted on the homepages of www.laayouneinvest.ma in 2007, showing a commercial of El Aaiun airport (and including an interesting ortographic error).