On its way from El Aaiun, occupied Western Sahara, to Tauranga, New Zealand.
Here is a photo of the Greek flagged bulk carrier Doric Spirit, at anchor in the Gatun Lake, Panama Canal, on 22 April 2006.
The vessel was enroute from El Aaiun (Laayoune) with a cargo of phosphate rock. She was headed to Port of Tauranga, New Zealand, where it arrived on May 16th 2006, agent DS.
From there she continued to both Lyttleton and South Port, NZ, with the rest of the cargo was discharged.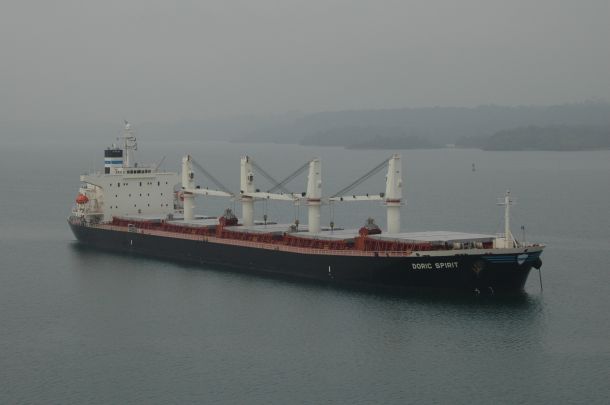 Photo: Simon Brown/www.shipspotting.com