People from Greenpeace Wednesday afternoon prevented the fishing vessel Nordic IV to leave the harbour in Fiskebäck, Gothenburg, Sweden. Two activists have chained themselves to the vessel\'s anchoring poles. Gothenburg Post, 11 June 2008
Swedish news service TT/ Gothenburg Post
By Josefine Bjelkholm
11 June 2008
Read original here (Swedish)
Greenpeace is carrying out the action because they believe the vessel is involved in illegal fishing in Western Sahara.
"The vessel and its owners should not be permitted to leave and should be prosecuted", said Greenpeace spokesperson Frode Pleym to the Swedish news service TT
The Greenpeace activists have also chained themselves to the hawsers that are securing the boat to the harbour.
According to Mr. Rune Karlsson at the Maritime Police, they do not plan to to any efforts vis-a-vis the activists, as long as the protest is taking place in a peaceful manner.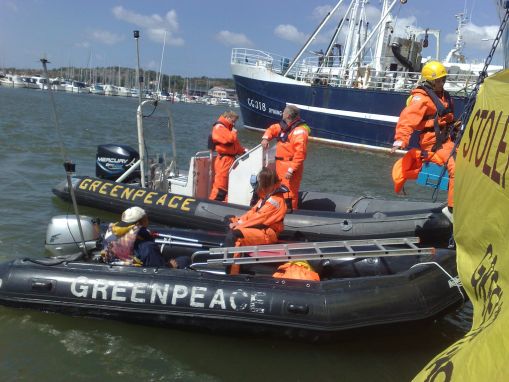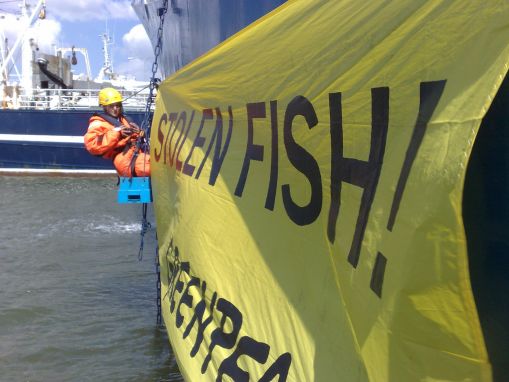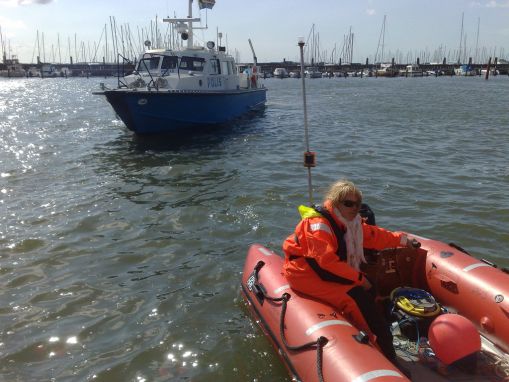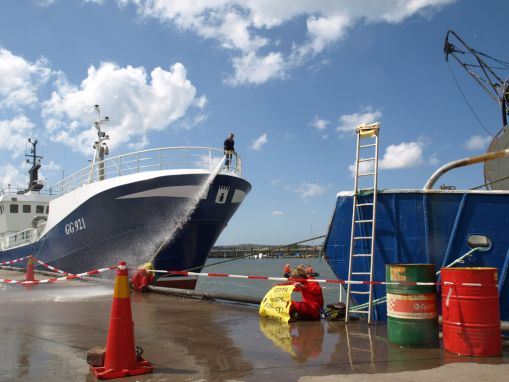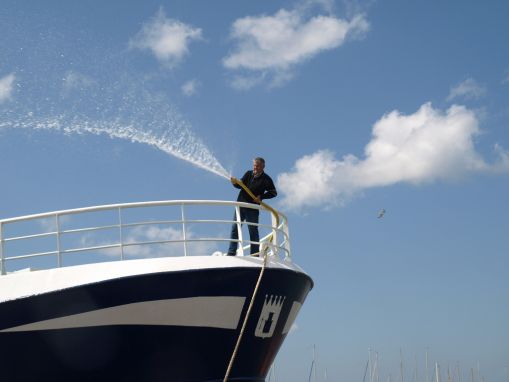 Translated from Swedish by Western Sahara Resource Watch.