And who will receive 3,7 tonnes of frozen fish?
Western Sahara Resource Watch was present when the Russian trawler Admiral Starikov bunkered in Santa Cruz de Tenerife, Canary Islands on 12th of August 2008.

The vessel came directly from the city of Dakhla, in Western Sahara. Admiral Starikov has been fishing offshore Western Sahara for a several weeks.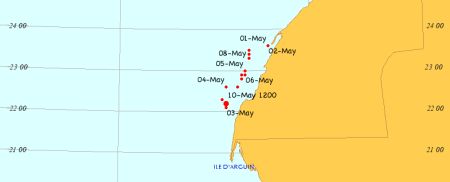 The last reports of Admiral Starikov (graphic to the right), showed it was fishing off Western Sahara May 1st to 10th.

WSRW could observe that three entire trailers full of empty carton boxes were loaded onto the ship. Each trailer carried 108 pallets, each pallet contained 580 empty boxes. And each box can seemingly carry 20 kg, according to its labelling. WSRW thus estimates that the vessel is shipping to Dakhla empty carton boxes that can lead to an export of 3,7 tonnes of frozen fish from occupied Western Sahara.

People working on the vessel told she was about to be undertaken some repairs. After final bunkering, she would return to the Saharan fishing banks, according to the workers.

The boxes were labelled "B. Kapit. B.", which could mean "Kapitan Bogomolov", one of the Admiral Starikov's sister vessels. WSRW reported Kapitan Bagomolov fishing offshore in Western Sahara in January 2008.

It is not known who will finally receive the fish after exports. What is for sure, is that the trade is to the benefit of the Moroccan Fisheries Minstry. The Russians has under their fisheries agreement paid Morocco to fish in the occupied Western Sahara, despite that no states have recognised Moroccan sovereignty over the territory. Morocco violates international law by maintaining the 33 year long occupation.

To comparison, the indigenous Sahrawi people do not earn from the fishing deals. The majority of the Sahrawis fled their homeland when Morocco illegally occupied it in 1975, and still live in refugee camps in the Algerian desert. There, they suffer from a humanitarian crisis worse than in Darfur. 1 out of 5 children remain malnourished.

The first photo below shows Admiral Starikov together with another sister vessel, the Aleksandr Mironenko. The latter vessel was also observed fishing off Western Sahara in January.

All these Russian vessels belong to the Murmansk Trawl Fleet -controlled by the Russian government. The company producing the boxes is Inducar, based in Laderitas Del Pilar, 2 El Chorrillo, Santa Cruz De Tenerife, Tenerife 38108.

The day after, on 13th of August, yet another vessel belonging to Murmansk Trawl Fleet arrived Puerto de Tenerife. This time it was the 1983-built Orca Reefer (IMO number 8223323), on its way to Dakhla, Western Sahara. The vessel is a refrigerated cargo carrier, flagged on St.Kitts and Nevis. See photo below, taken on the 13th of August.

Admiral Starikov and Aleksandr Mironenko, 12th of August 2008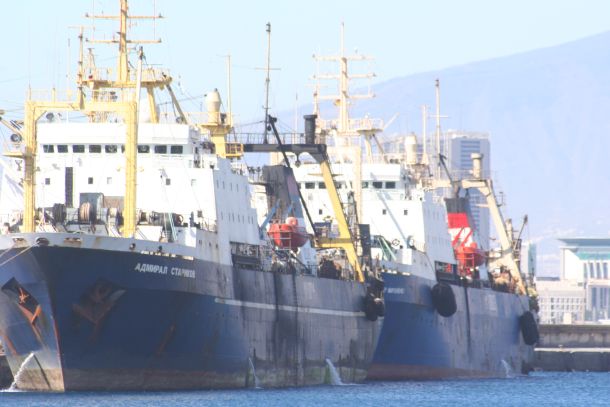 Admiral Starikov discharging, 12th of August 2008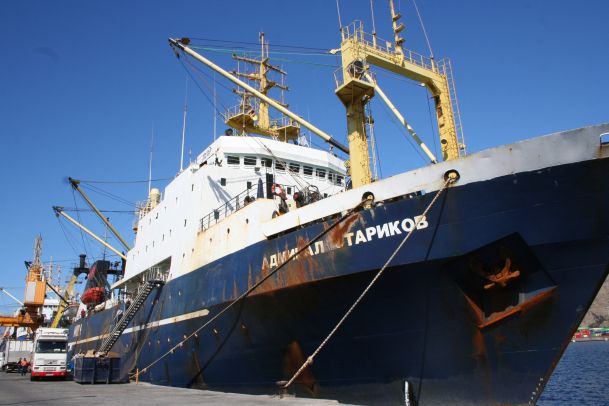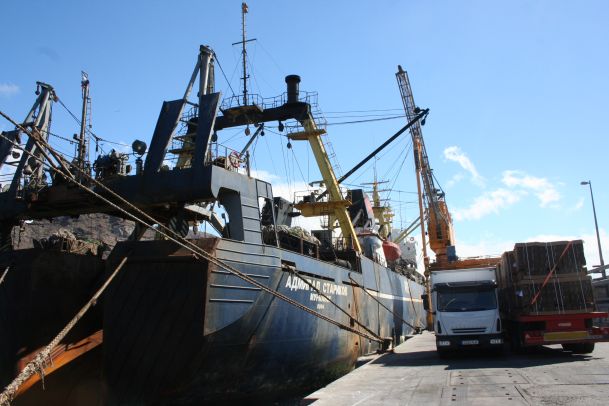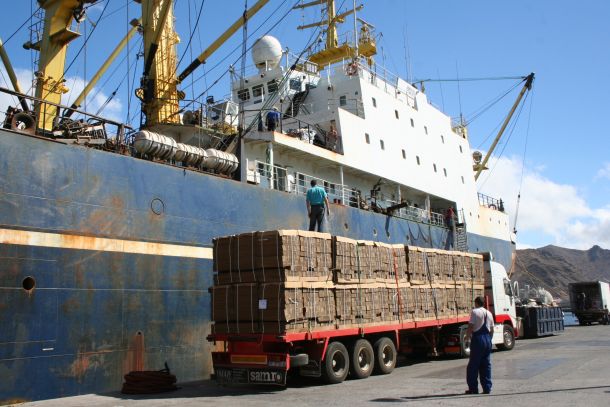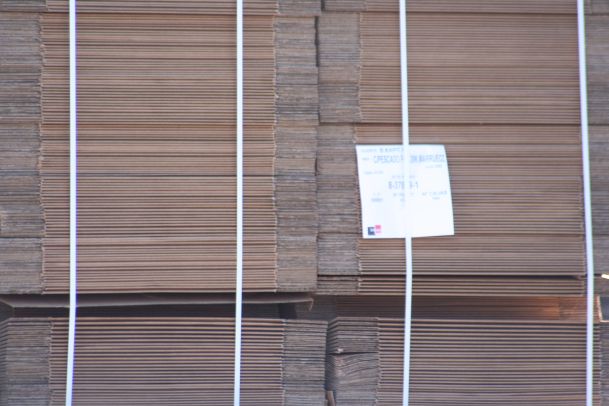 Bunkering of Admiral Starikov, 12th of August 2008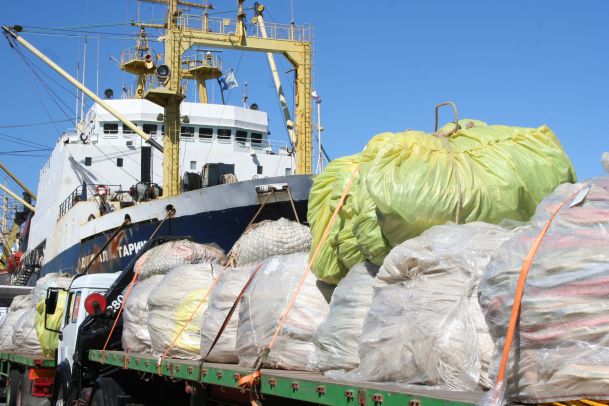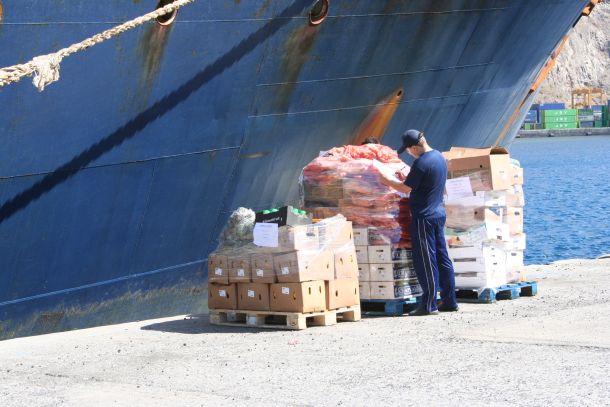 Orca Reefer, 13th of August 2008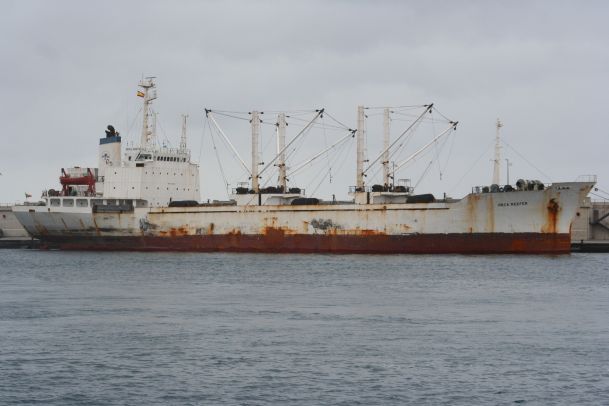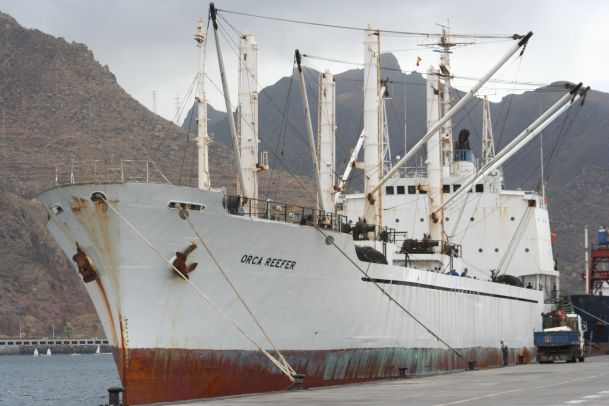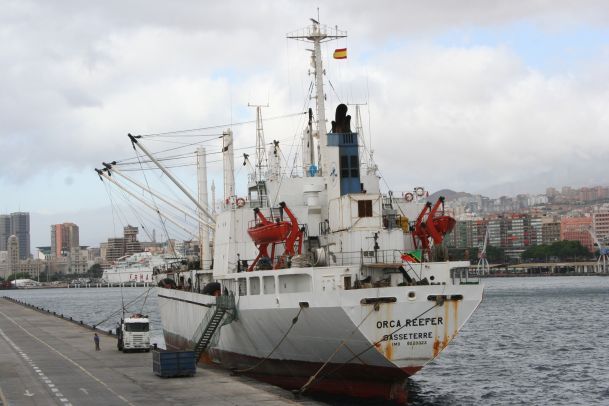 Arrival info from Puertos de Tenerife: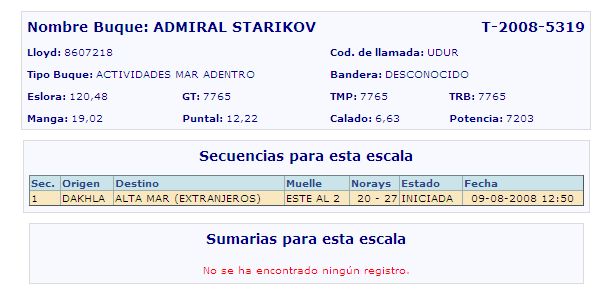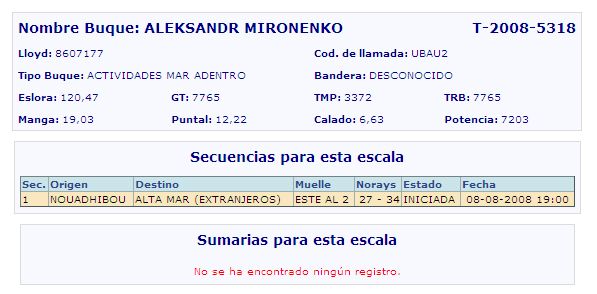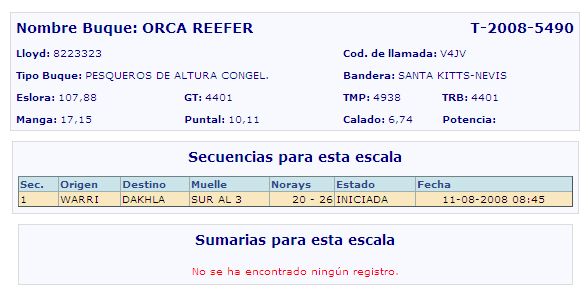 Trawler Kapitan Bogomolov, in port of Las Palmas, 2008


Trawler Aleksandr Mironenko in port of Las Palmas, 2008