Representatives of the Australian Western Sahara Association protested at the fertiliser company Incitec Pivot's Extraordinary General Assembly. See photos here of former democrat Senator, Lyn Allison, asking questions at the assembly.


Below, you see Lyn Allison raising question about the unethical phosphate imports to the IPL management on the company's Extraordinatry General Assembly, at Melbourne Exhibition Centre, 5th September 2008.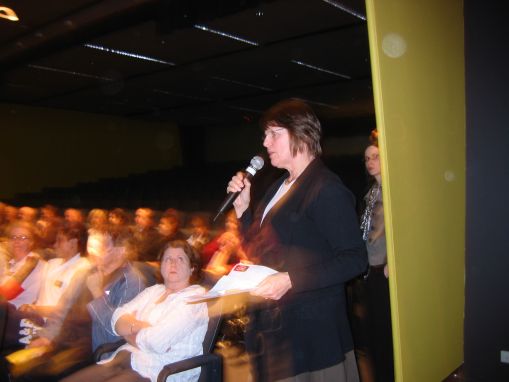 And, as always, Ali the Camel took part in the protest.