Maps in a Moroccan propaganda exposition about energy infrastructure were this week removed from the European Parliament.
The Moroccan government's agency for solar energy (MASEN) on 17 October opened an exposition inside the European Parliament. The stunt contained several graphics of renewable projects in Morocco.

However, the exhibitor had also included two large maps which depicted Western Sahara as part of Morocco. Neither the EU nor any EU member state recognise Western Sahara as part of the Moroccan territory. Its claims have been rejected by the International Court of Justice and of the UN.

Consequently, a number of members of the European parliament well aware of the conflict, urged the parliament secretariat to intervene.

Thus, already on 19 October, the controversial maps were taken down. The exposition was originally planned to be in the PHS building of the parliament the entire week. It was rented to a French MEP who is supportive to the Moroccan claims.

Morocco is soon to COP22 on 7-18 November, and will use the occasion to spread propaganda regarding its projects in the occupied territory.

On Thursday, someone placed a large Moroccan flag over the place where the maps were located.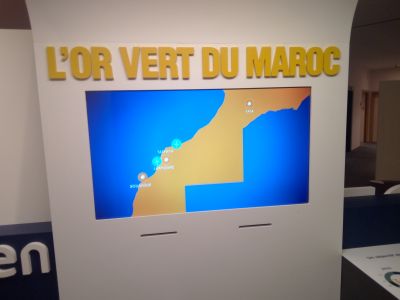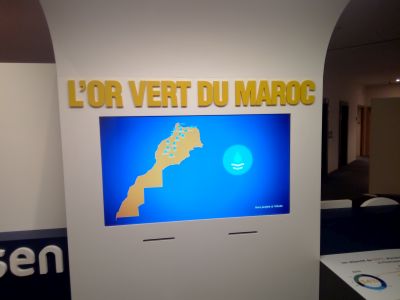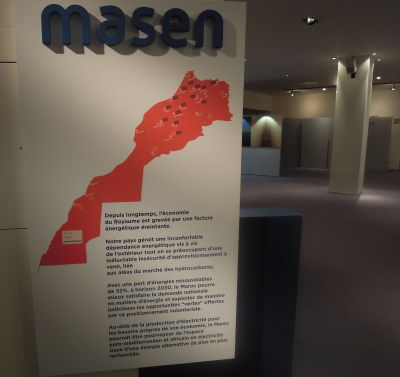 Similar maps were presented in a MASEN exposition in Abu Dhabi earlier this year. The images below were taken 3 April 2016.