Here is the vessel West Sky caught on camera while loading sand in the occupied Western Sahara.
These unique photos of the Panaman flagged cargo vessel were taken close to El Aaiun in occupied Western Sahara, late 2007. The ship manager and the operator or the boat is Arabella Enterprises Corp at the Canary Islands.
The boat is carrying sand to the Canary Islands, where it is most likely being used for the construction industry -or for the cnstruction of white beaches. Canary Islands is the main importer of the illegally exported sand.
West Sky was observed in El Aaiun in end of July 2007, end of October 2007, and end of December 2007. At all occasions it went directly to Las Palmas or Santa Cruz de Tenerife.
It is hardly a safe boat. In a security inspection in Santa Cruz de Tenerfie on January 22nd, 13 defects were reported, such as inoperative ventilation, expired nautical publications, life saving appliances not as requrierd, not properly filled reports and documents, unmarked means of escape, not properly maintained steering gear, inadequate alarm signals.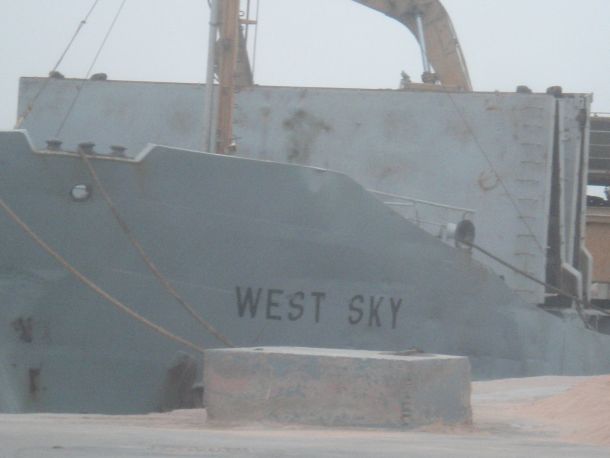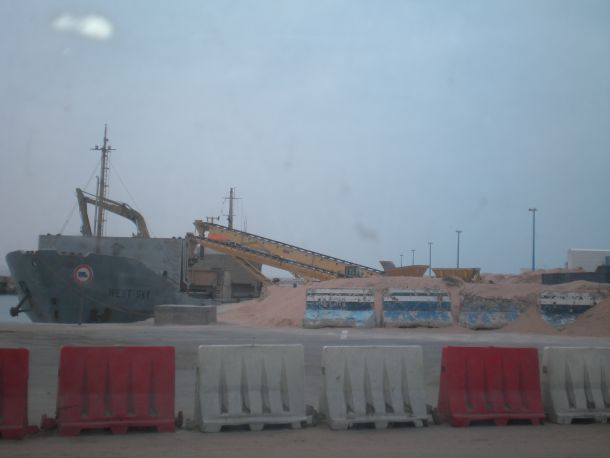 The same vessel has been visiting Riosario, Fuerteventura, Canary Islands. The two photos below shows it is visiting
Rosario on 31st of December 2007
and on
18th of February 2007.
(Both photos from Shipspotting.com.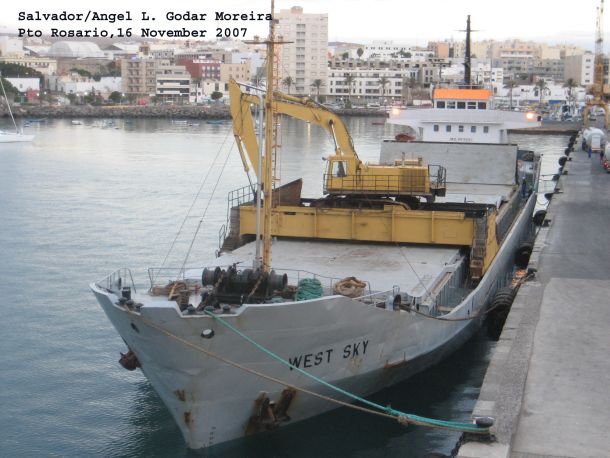 The cargo vessel, which has IMO number 6810201 and call sign HOTC, was once blue, and used to sail under Swedish flag (owned at that time by the Swedish shipping company Olskrokens Åkeri AB, Kyrkesund). Photo below from 1995 is published on
Shipspotting.com