The day after Danish parliament urged all companies to stay away from occupied Western Sahara, a Danish vessel arrived Canada with phosphates rock taken from the territory.
All photos by: Rick Voice, Vancouver, Canada.

The bulk vessel Ultra Rocanville, owned by Danish shipping company Ultrabulk, has just finished the discharging of phosphates cargo in Neptune Bulk Terminals in Vancouver, Canada. This morning, the vessel departed the port of Vancouver after a week offloading.

The ship sailed in to the Vancouver harbour the day after the Danish parliament unanimously passed a resolution calling on Danish companies not to get engaged with the natural resources trade in Western Sahara.

The local Canadian importer receiving the phosphates to Vancouver is Agrium Inc. Last year, Agrium was the second biggest importer from Western Sahara globally.

The Ultra Rocanville contained approx 58.000 tonnes of phosphates, with a value of approx. 6,7 million USD. That equals around a fourth of the entire multilateral humanitarian aid to the Saharawi refugees - who are the owners of the phosphates onboard.

However, the Saharawi refugees gain nothing. The expoitation of phosphate rock in occupied Western Sahara is done by a Moroccan state owned company without taking into account the wishes of the people of the territory. The Moroccan claims to the territory are found baseless by the International court of justice, and no state in the world recognise the Moroccan sovereignty claims over the land. The UN calls for self-determination for its people.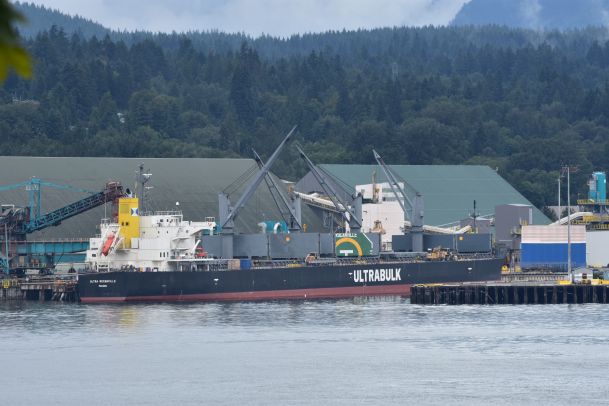 Below are hoppers that the phosphate rock is put into.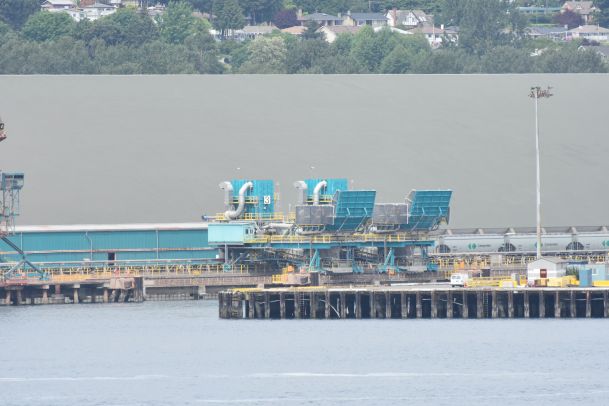 Neptune Berth 3, where the unloading takes place, are the two A-frames storage areas and possibly where they load the trains for transportation to the interior of the country.